Emily Klock earns her CPA license
Emily began her career as an intern, learning from us for two years before accepting a full time position in 2021.
Congratulations to Emily Klock, CPA who passed the exam and New York State approved her Certified Public Accountant license.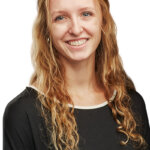 Emily works with a team that offers audit and accounting services, agreed-upon procedures, in addition to individual and entity tax preparation. Please join us in celebrating her accomplishments!